Number 10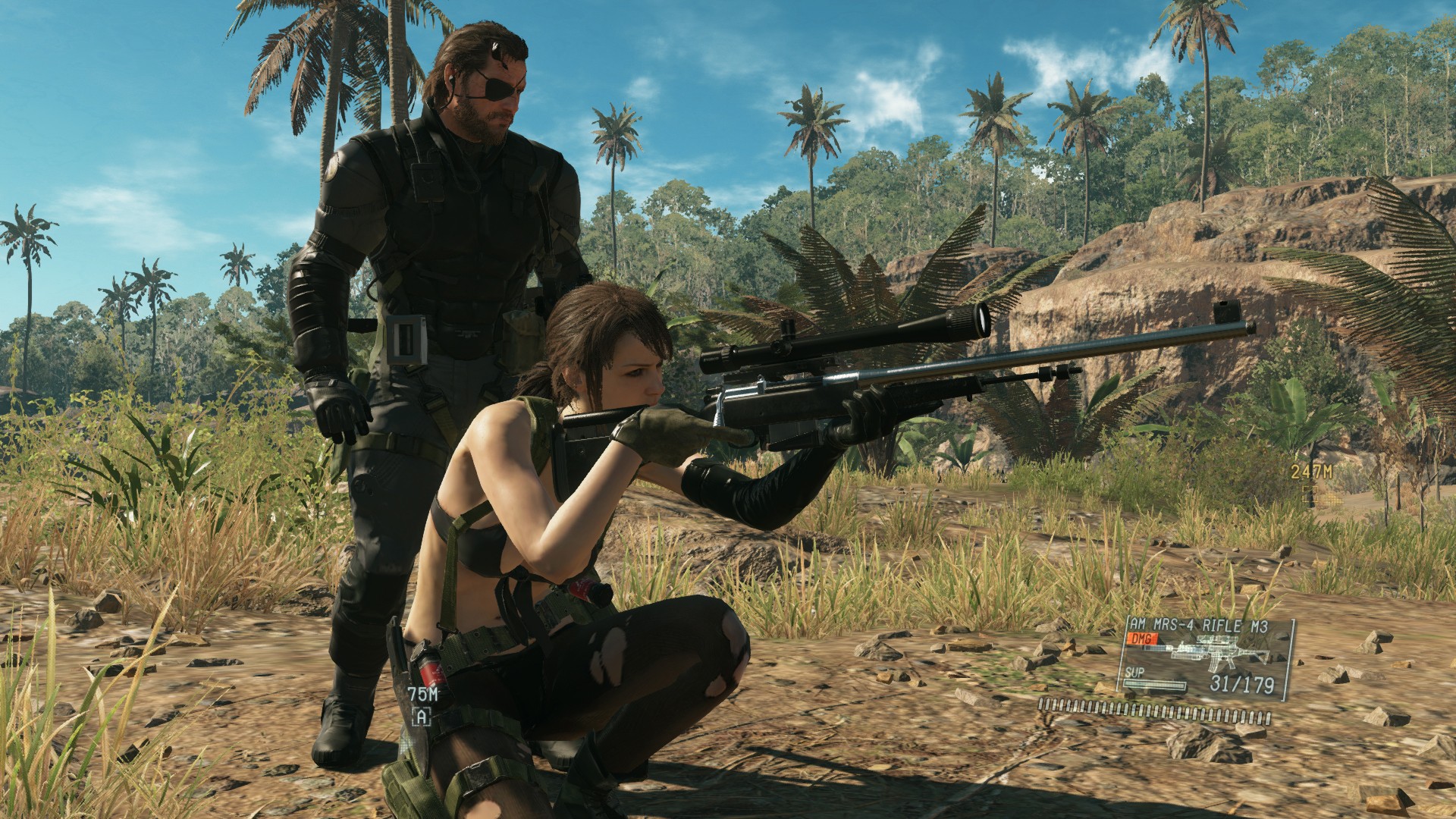 The original Metal Gear was one of the first stealth action games ever made.
Number 9
One for the reasons that the developers of Metal Gear Solid put 'Solid' in the name, was to reference their rival company 'Square' where solid meant 3D and a square is 2D. Who would've figured?
Number 8
When an in game photo is taken in specific spots on the map, ghostly images of the developers will appear, there are a total of 49 bone chilling ghosts to be found.
Number 7   
When fighting 'The End' you can save and exit the game for a real life week before coming back to the game. This sneaky tactic will not only win you the fight, but provide a strange cut scene showing the poor guy die of old age!
Number 6
The longest cut scene so far is a total of 27 minutes long, to those of you who have seen this, is there nothing else better to do with your time?
Number 5
The developers genuinely considered the idea of creating discs that melted to smell like blood during a fight scene, inevitably this idea was not followed through.
Number 4
Solid Snake's physical appearance was inspired by movie stars Jean Claude Van-Damme, Christopher Walken and Kurt Russell. Come on Konami, where's the imagination?
Number 3
The game is full of interesting movie references including the copying of characters Hal and Dave from '2001: A Space Odyssey'.
Number 2
The game will recognise if you're playing on a mono-TV, and will proceed to call you out for not buying an advanced TV. This feature is needed for using the speakers to estimate where the helicopter is.
Number 1
Some of the Metal Gear Solid maps were planned with Lego to see how it looked before turning it virtual.